Delivered to Missouri Valley, Iowa FD in 1918, this truck had been sidelined for a number of years with cracked water jackets on the engine, and a number of electrical and ignition problems. It was also in need of a frame off paint job and decoration.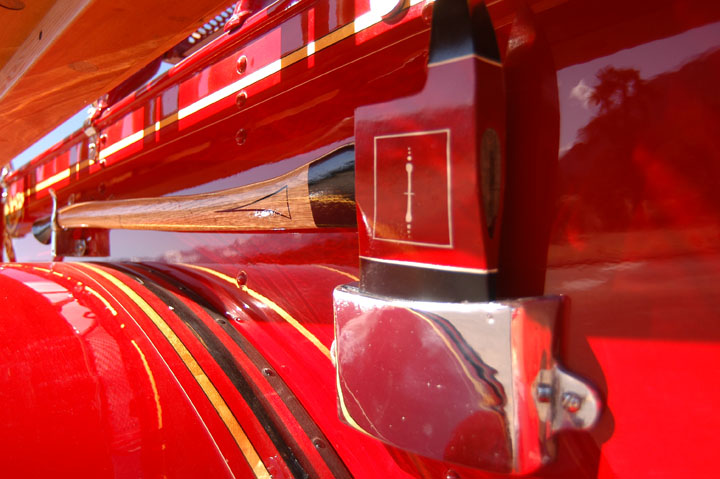 Axe and fender striping detail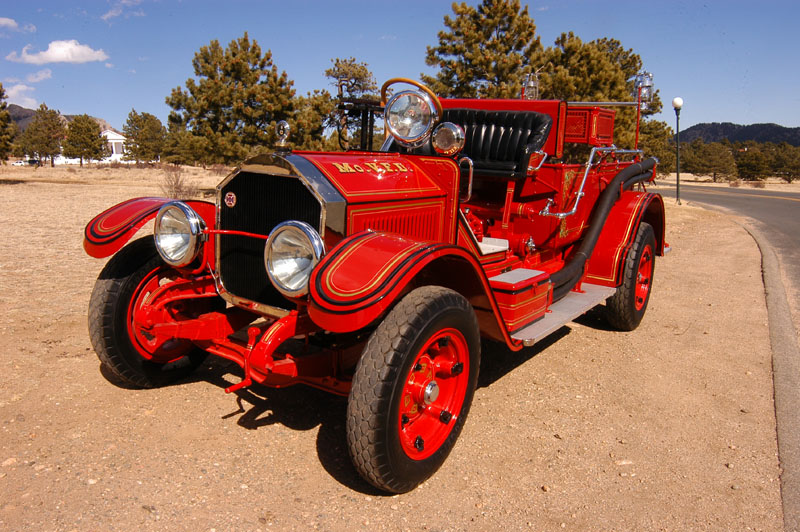 Work on the truck included a new wood steering wheel, addition of the correct Sterling hand crank siren, lantern brackets, magneto rebuilding, upholstery repair, some plating, running board replacement and many other items. The truck was completely disassembled, sand blasted, repainted, then the gold leaf and striping were added. The radiator was recored with a modern core due to damage to the original.